Urgency is the ultimate tool to get shoppers to buy on the spot without delay! We've combined three tools – a countdown timer, trust badges, and social proof – all in one effective solution to boost your conversions.
Benefits
Increase trust and create a positive impression
Trigger more sales and convert more visitors into buyers
Grow the number of impulse purchases by highlighting customer activity
Decrease the cart abandonment rate with a countdown timer
Present social proof to motivate people to place an order
Enjoy free lifelong support and updates
Features
Motivate your customers to hot-buy numbers
Social proof is an excellent tactic to inspire confidence in your buyers. The Urgency add-on allows you to display the total number of people who have added a product to their cart, ordered, or viewed it. These numbers can be either real or random, depending on your preferences — but customers will see that people like and buy your products, making it more likely for them to purchase too.
You can completely customize the layout of these stats (from the message to emoji and colors).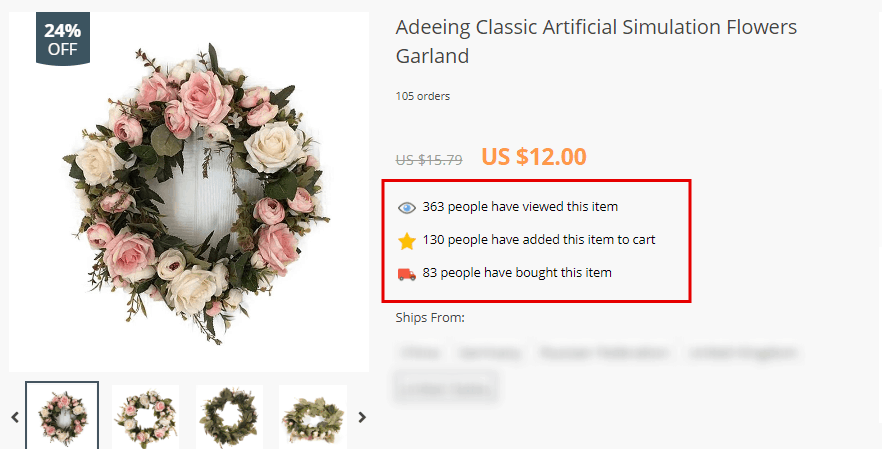 Boost buyer confidence with trust badges at checkout
When people shop online, they want to be sure that their payments and transactions are safe. As a shop owner, have secure checkout messages at the customer point of purchase for peace of mind.
You can select which three badges to display here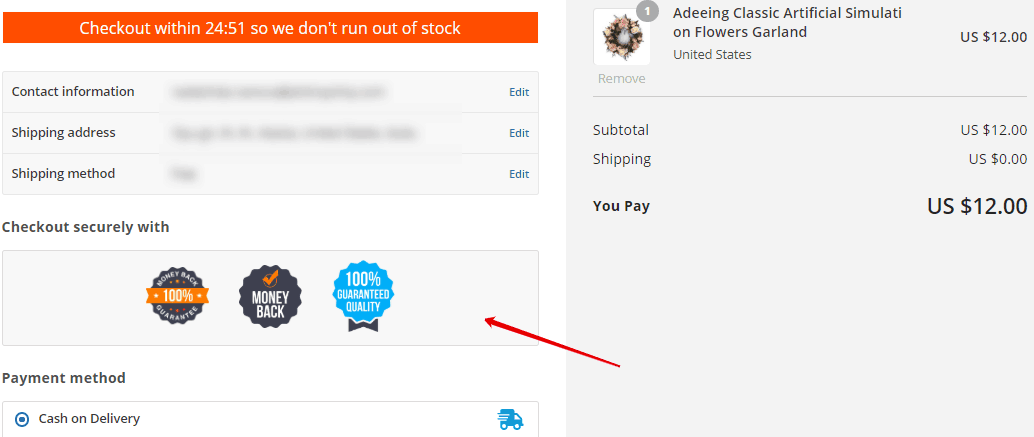 Customize your cart countdown timer
You can configure almost all the elements of your cart countdown timer. Select how long your cart reservation will be valid for, then pick the text and font you want to be displayed (or even write your own). The timer will appear on shoppers' shopping cart pages, motivating them to purchase ASAP.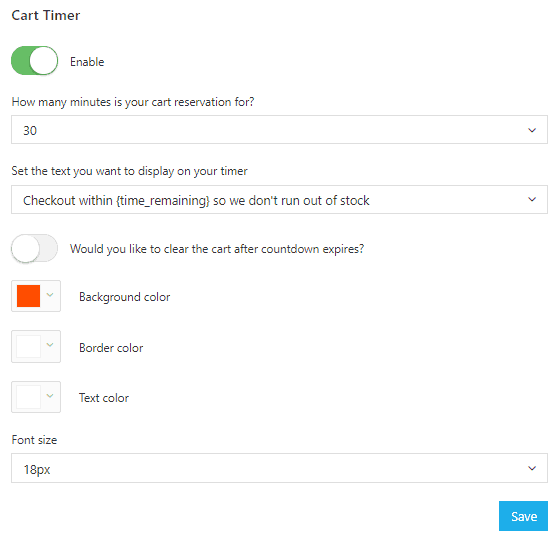 Please Note: the Andy Warhol theme a built-in social proof tool, so the same function included in the Urgency add-on won't work on stores with this theme. Trust badges and the cart countdown timer will still be functional, however
.