The Upsell add-on is an instant solution to boost your sales and stay ahead of the competition. When your customers are about to buy a product from you, the Upsell add-on offers a bunch of enticing items that they are very likely to want as well!
This handy add-on allows you to make the shopping experience on your store even more smooth and enjoyable for your clients without any extra effort from your side!
Benefits
Multiply your profits through upselling products
Encourage people to buy more items at once
Scale up your average check per order
Grow customers' engagement and loyalty
Show upsells on the Shopping Cart and Thank You pages
Enjoy free lifelong support and updates
Features
Easy to install = easy to earn more
We make upselling uncomplicated. Our add-on only requires a few clicks to upload onto your website. From there, the interface is super user-friendly, allowing you to create exciting offers that elevate your order profit.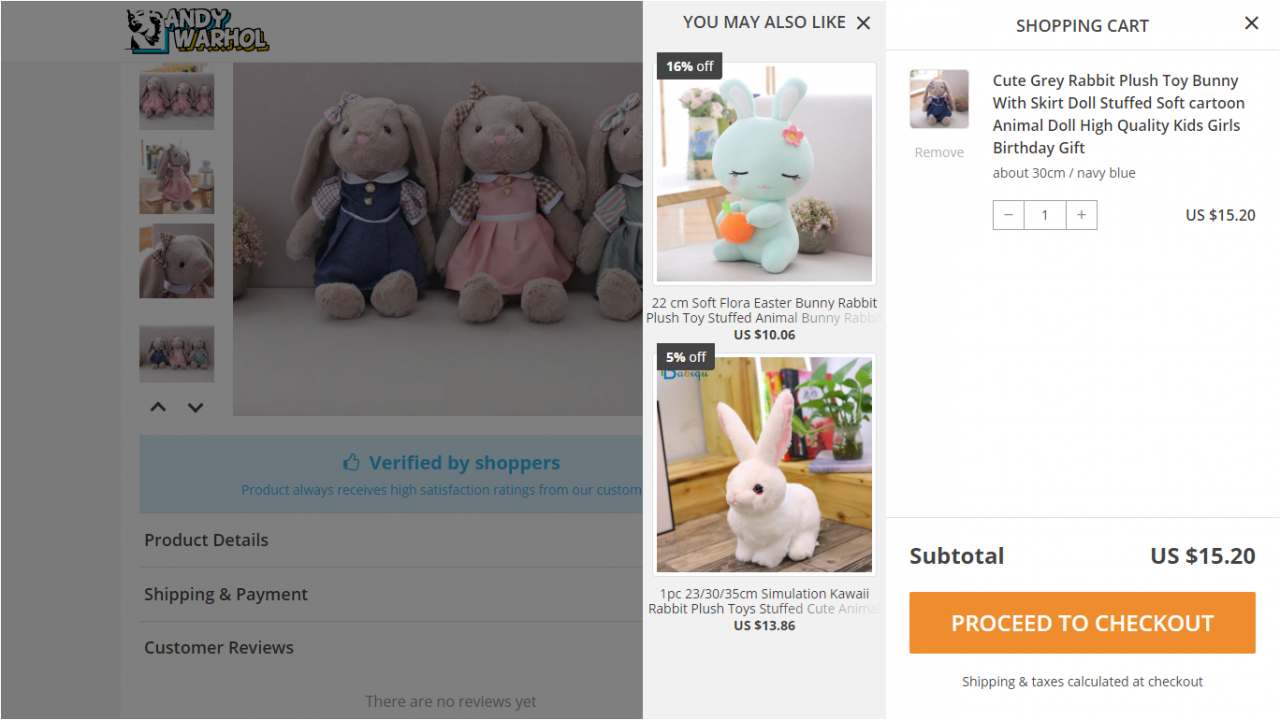 Create upsell offers based either on a single target product or a whole category
You can customize your upsell offers to make them even more catchy, effective and relevant to your business and store.
More specifically, you can easily select the main and upsold products, write a snazzy text to attract even more buyers, and choose the placement of the offer.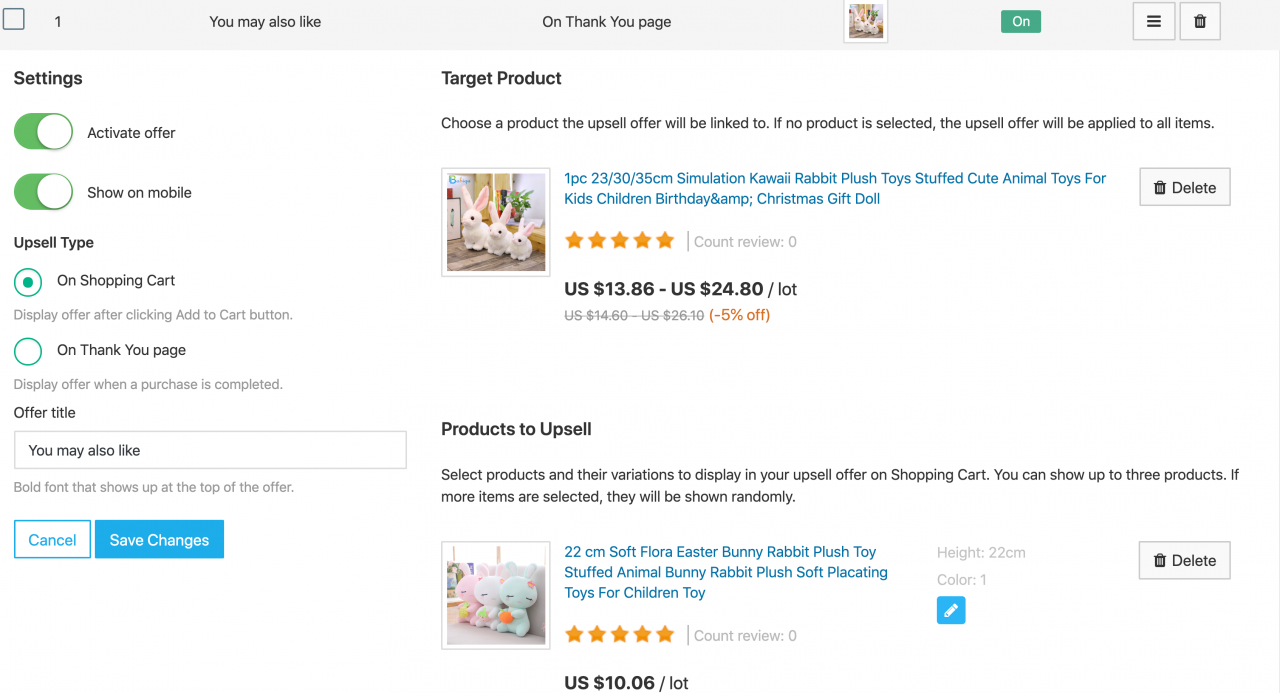 Full mobile compatibility
Meet the needs of your target audience and provide them with the best upsell experience. The Upsell add-on features the "Show on Mobile" option, meaning your webshop visitors can take advantage of your offers on any mobile device.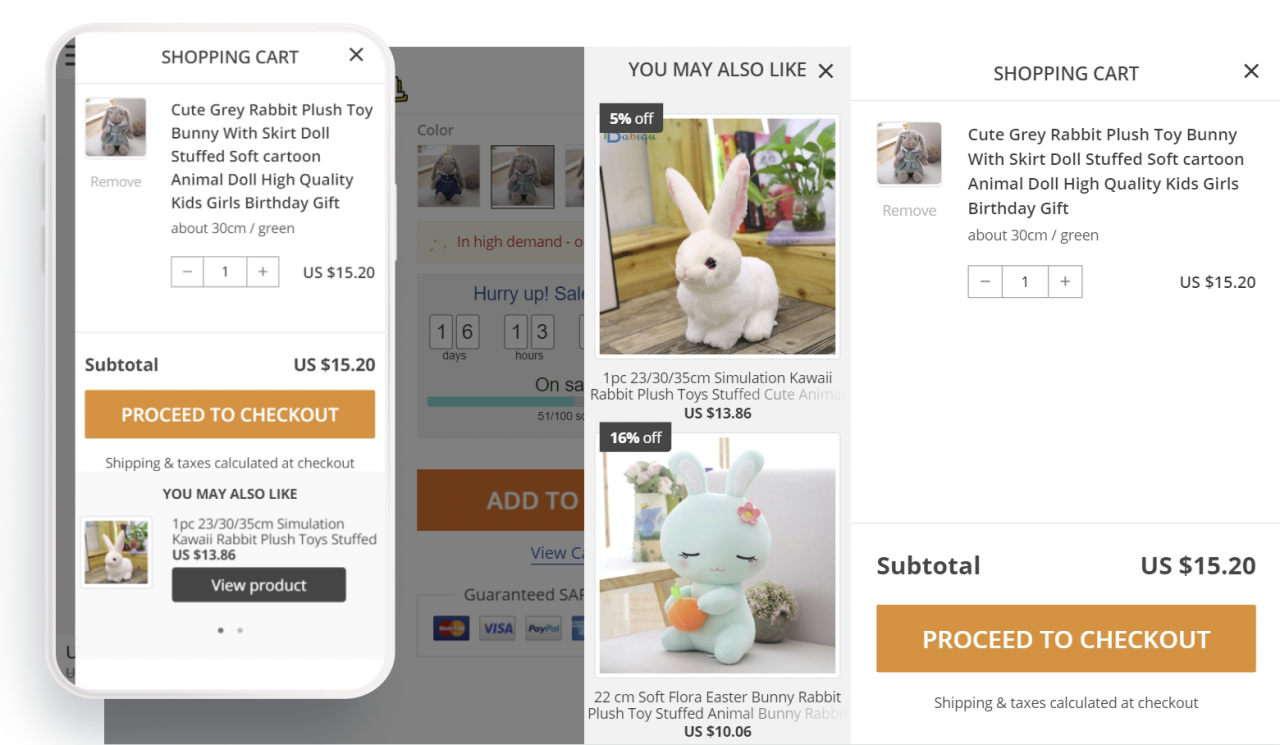 Plug the Upsell add-on in today and watch your sales blast off!