Consumers trust product reviews from other people much more than product descriptions and seller promises. Add customer reviews to your website with the Reviews Page add-on.
With this handy addition, you can collect customer photos and feedback to build strong customer trust while boosting profit thanks to the power of shopper testimonials! Show your products being used by real people to potential buyers.
Benefits
Get more sales with the help of glowing reviews
Boost customers confidence so they will buy from you
Showcase reviews on your store to attract more shoppers
Present social proof to inspire trust in your customers
Increase organic traffic and page ranking
Enjoy free lifelong support and updates
Features
Add a reviews page to your store with ease
How long does it take to add effective reviews to your online store? With our marvelous Reviews Page add-on, just five seconds!
Our add-on gives you the power to create a page just for reviews and name it whatever you want. The page will be added to your main navigation bar immediately upon creation.
Don't want a whole new page? No worries — the Reviews Page tool also allows you to add reviews to any page you wish using short code!

Customize the layout of your reviews
Build strong trust with style. Edit your reviews page to make it even more eye-catching and complementary to your website's design. Our add-on features a number of tools to change up your page display and style. Simply choose the elements you want to add, personalize their shape, then choose their color — at the click of a button.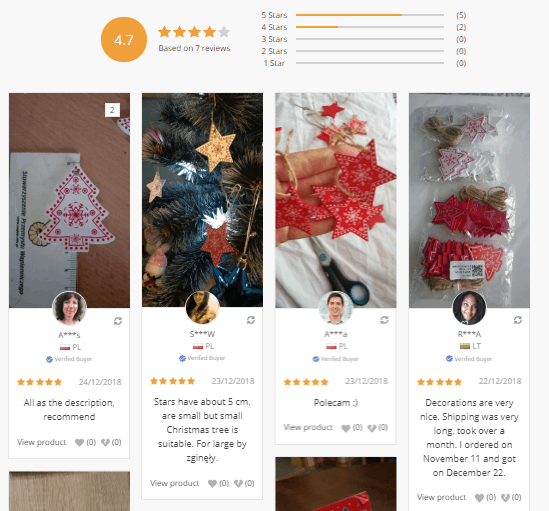 Decide what reviews to add to your page
Thanks to an advanced filter feature, you can sort and select reviews to add to your store. Select by star rating, country, or reviews with or without attached photos. You can even adjust the ratio of male and female names and use only those names that relate to the country you are targeting.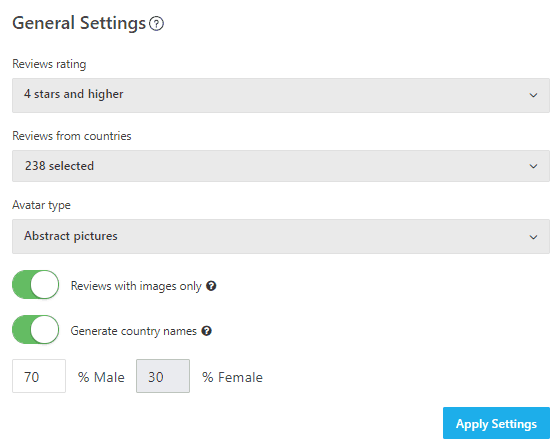 Are you ready for a steady stream of sales thanks to increased store credibility? Try the Reviews Page add-on!