Discover an incredible way to win customer trust and motivation. The Recent Sales Pop-Up add-on automatically generates pop-up notifications about hot purchases from other shoppers. This exciting way of promoting items creates a fun shopping atmosphere while showcasing what is popular on your store.
Benefits
Create a sense of urgency and fear of missing out on a good deal
Trigger sales by showing recent orders
Increase trust level with real customer pop-ups
Show more items to the shoppers to upsell
Reach clients from any device with a mobile-friendly design
Enjoy free lifelong support and updates
Features
Enjoy an easy-to-use and handy interface
The Recent Sales Pop-Up add-on features a vast number of customization tools so you can set up your messages according to your preferences and business needs. Select countries, time between notifications, display time, and the maximum number of pop-ups for one visitor — then just fill in the text fields to make your one-of-a-kind notification.
Customize the layout of your pop-ups in a few clicks
We added a wide range of tools to change the design of sales pop-ups. In this tab, you can select and customize all the elements you want: font, layout, colors.
As a nice bonus, our professional designers have created several templates for your seasonal and holiday sales. We called them "Holiday Themes" and they are a part of the "Layout" field.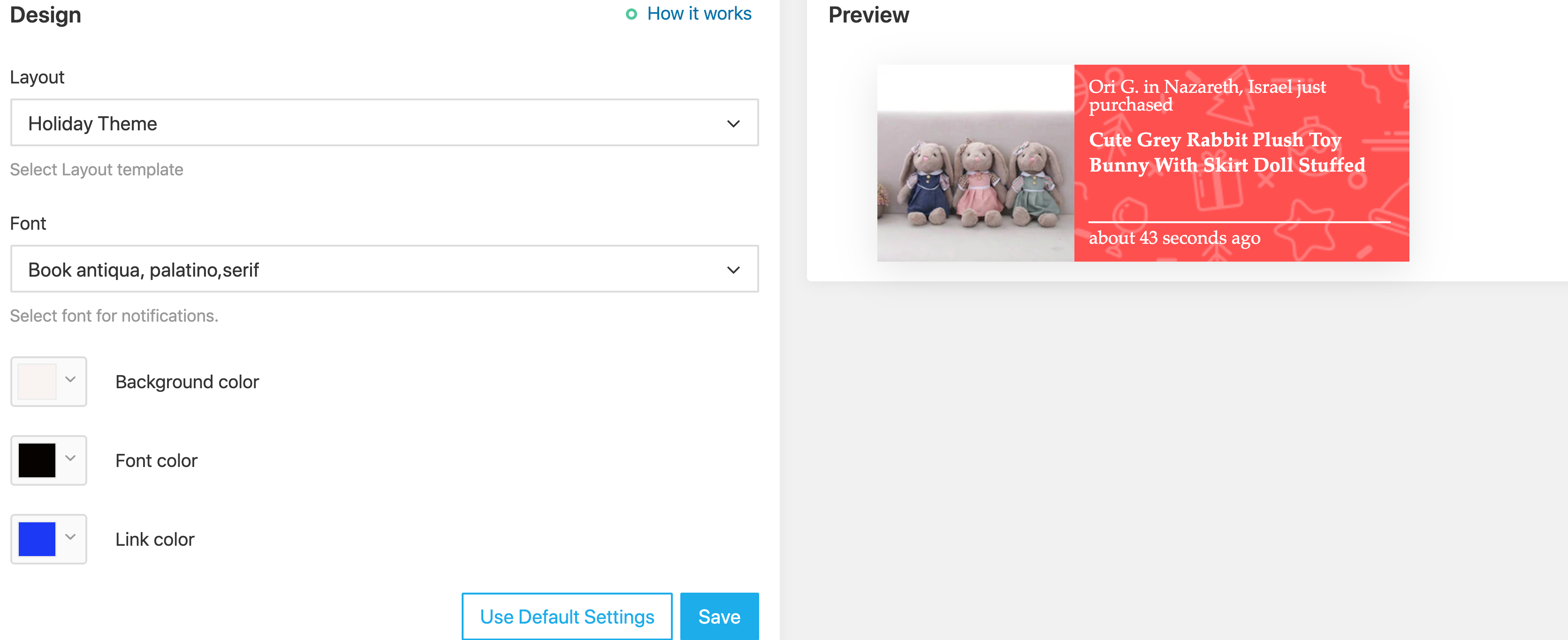 Strategically target your pop-ups with display options
By selecting countries, names, and cities to display for, this tool gives you the power to smartly target your pop-ups. Your target audience will be confident that people just like them are buying from you!

Our Recent Sales Pop-Up add-on kickstarts your profits, increases the trustworthiness of your store, and encourages people to buy from you