Venturing into dropshipping not only requires a strategic product approach, but also careful selection of a supplier who can provide top-quality items for you to sell. My Suppliers gives you must-see insight through automatically-collected data to help you make informed, strategic seller partnerships.
Benefits
Create a better shopping experience for your buyers
Grow the trust level and minimize the risk of disappointing clients with your service
Increase the number of repeat purchases by teaming up with the best suppliers
See which sellers are highest performing for your business needs
Enjoy free lifelong support and updates
Features
Enhance your store management and control your venture
My Suppliers has a friendly interface, so you can easily get all the necessary data.
In the "Product" tab, you will find the names of all AliExpress stores from which you have imported your products. Check the information in the table to understand their value and select the better ones.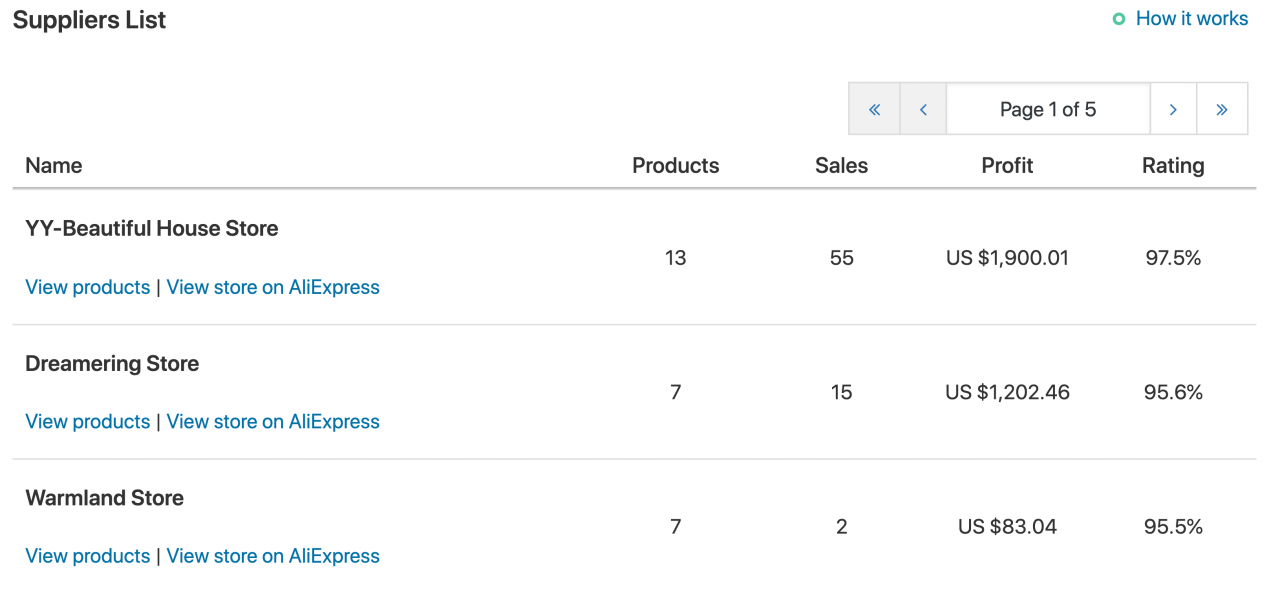 Get all the information about your suppliers' performance
My Suppliers provides quick access to the seller's store on AliExpress. If you want to learn more about a seller, just click the "View store on AliExpress" link and find out additional info about a store: how long it's been operating, what reputation it has and what other products you can source from it.

See your supplier import history
Included in the My Suppliers add-on is a complete history of products you've imported from each supplier. You can also see each supplier's sell prices, average star rating, and quantity sold for those products.

Get My Suppliers right now to be sure you've got the most reliable suppliers on your team — and guarantee your customers uncompromised product quality.