Motivate your store visitors to make a purchase by showing them how your items look in real life by sharing images of your happy customers.
Just download the add-on and see what Customers Gallery can do for your bottom line!
Benefits
Inspire customer trust in your clients so that they will buy more
Grow your sales through social proof
Show your products in real-life photos to increase conversions
Enjoy free lifelong support and updates
Features
Let shoppers see the real deal
With the Customers Gallery add-on, you can add as many images to your Gallery as you want!
Showcase your product quality and words of shopper satisfaction to website visitors. By displaying real photos and testimonials of your items from customers, potential buyers gain a higher sense of trust in seeing the real deal — prompting them to want to make a purchase.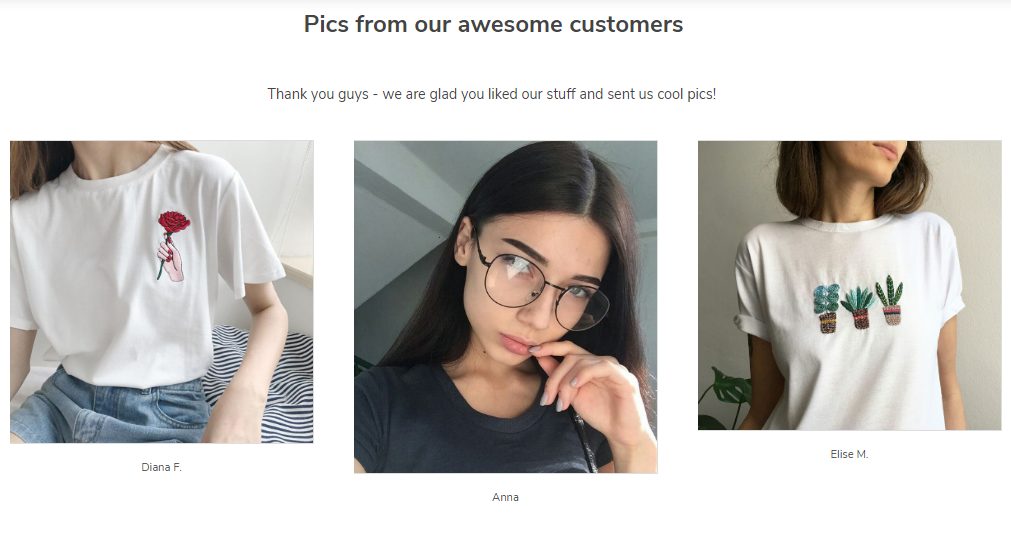 Link customers' photos to products
Make the most of the Customers Gallery by adding links to products shown in customers' photos. This makes it easy for visitors to click and purchase something if they like it.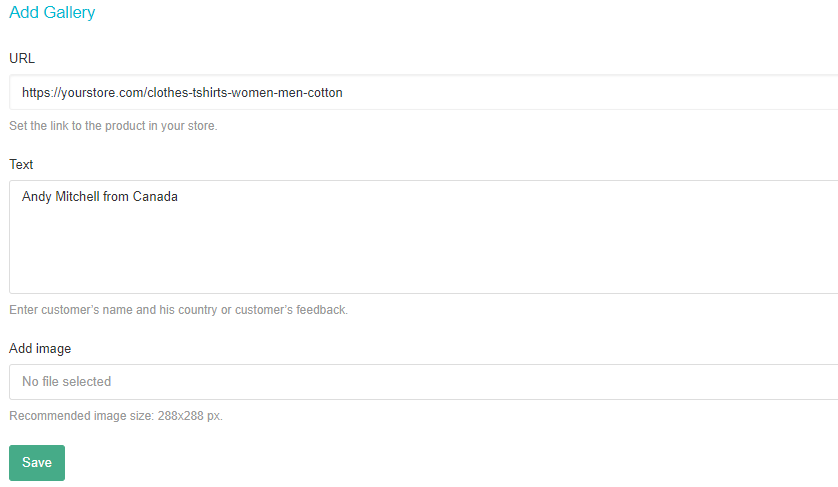 Customize your gallery message
Craft a message unique to your website and audience with a customizable gallery title and subtitle. Plus, you can customize the text with several tools for a catchy look.
Create your own Customers Gallery with our add-on – and increase the trust level of your store to boost your revenue!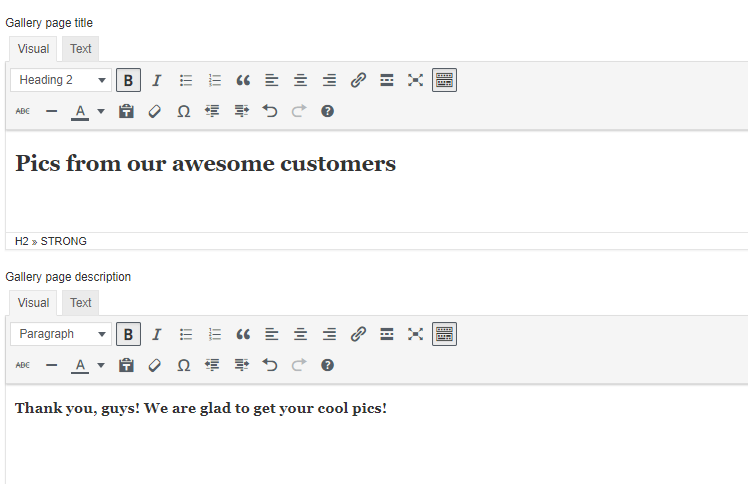 Collect your own Customers Gallery – increase the trust level of your store and boost your revenue!